Learning Resources Centre
LRC Manager: Mrs Jane Fella
Opening Hours: Monday & Friday 8.00am - 3.05pm; Tuesday - Thursday 8.00am - 4.30pm
The Weald Learning Resource Centre is a dynamic and exciting centre at the heart of the school's learning. Housed in an octagonal shaped building it is a light and open space where students feel welcome and encouraged to explore. Click on the link for The Weald School Library Catalogue.
Our Aim:
We aim to provide activities and resources which will assist students in becoming effective users of information, developing a pattern of independent learning and fostering a love of reading. Teaching staff maximise access to the information-rich environment by basing some lessons in the comfortable surroundings of the LRC.
There is an extensive selection of books organised into different genres which the students find useful when taking steps to expand their reading horizons. Mrs Fella, our helpful LRC manager, is on hand to offer advice on book selection and other resources aided by a team of reliable Student Leaders.
The LRC is a sociable meeting place and buzzes with activity from when it opens at 8.00am until the end of the day. Students can be seen playing chess, catching up on homework or browsing the books. Sixth Formers work before school with some of our struggling readers to boost confidence and help raise reading standards. All this along with plenty of extra curricular activities makes The Weald School LRC somewhere the students want to be!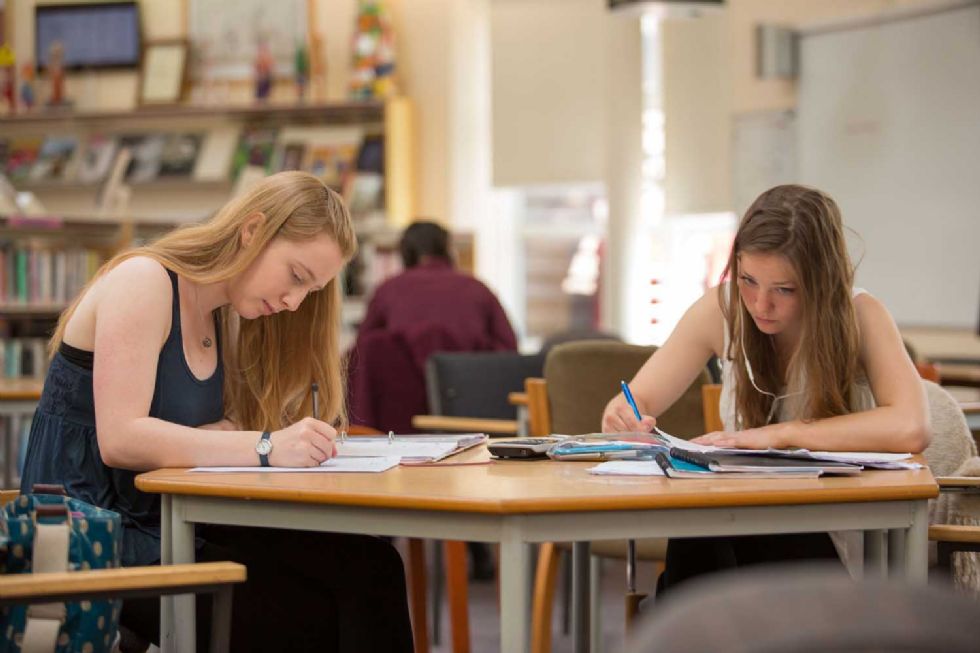 The Weald Book Award
Our commitment to encouraging reading is reflected in the success of The Weald Book Award which runs in conjunction with local primary schools each year. Students have been inspired by the enthusiasm of visting authors like Ali Sparkes, Andy Briggs, Sara Starbuck and Matt Whyman who have motived both convinced and unconvinced readers alike.