Community Christmas Party
The Weald School hosted another successful community Christmas party with over 45 seniors in attendance making dozens of local people smile in relation with the Lions Club and Rotary.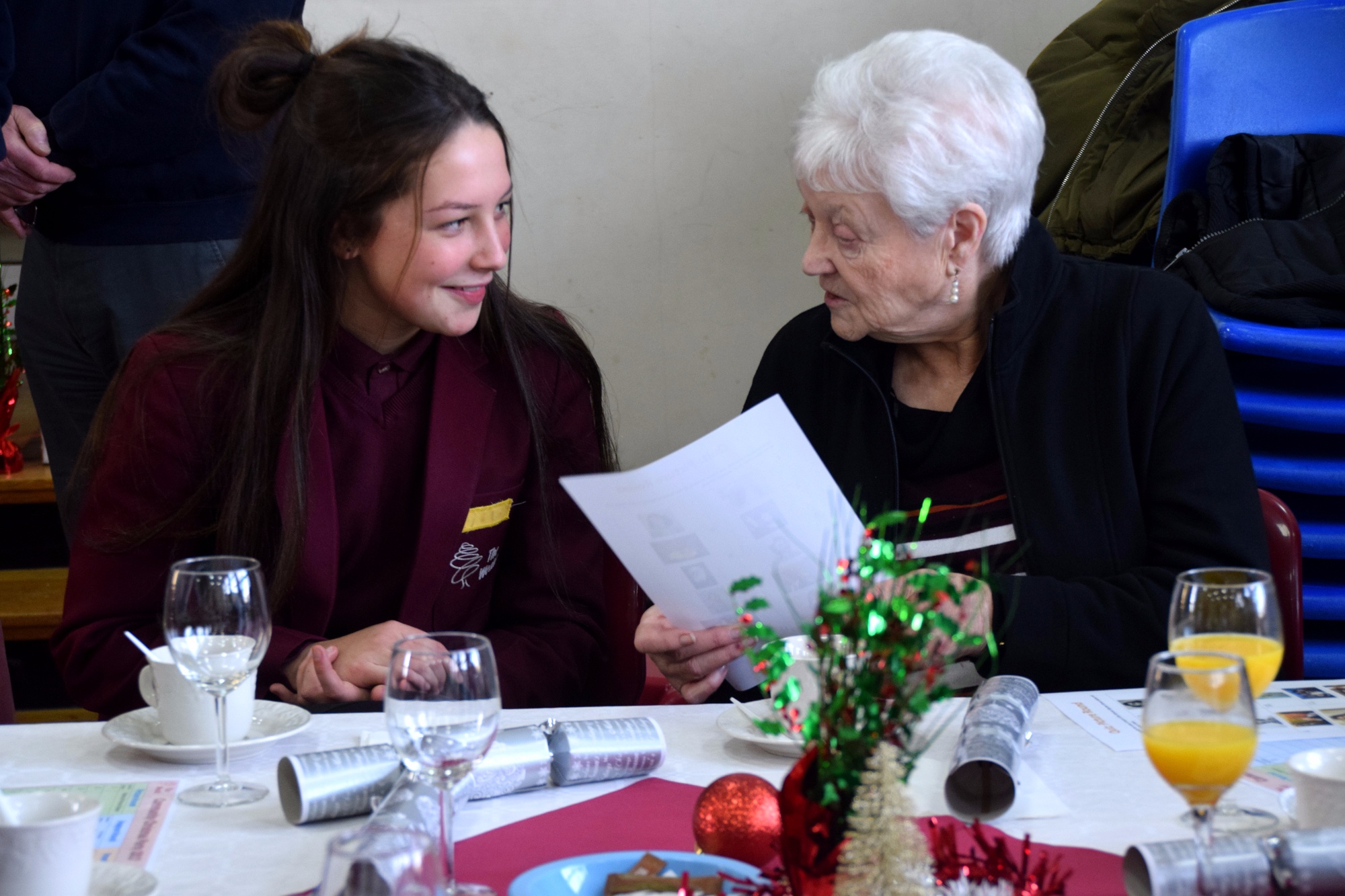 Guests who were welcomed to the event organised by the community captain student leadership team, were greeted by year 8 students and were presented Christmas cards, mince pies and homemade cookies made by students in food technology and a keepsake Christmas bauble.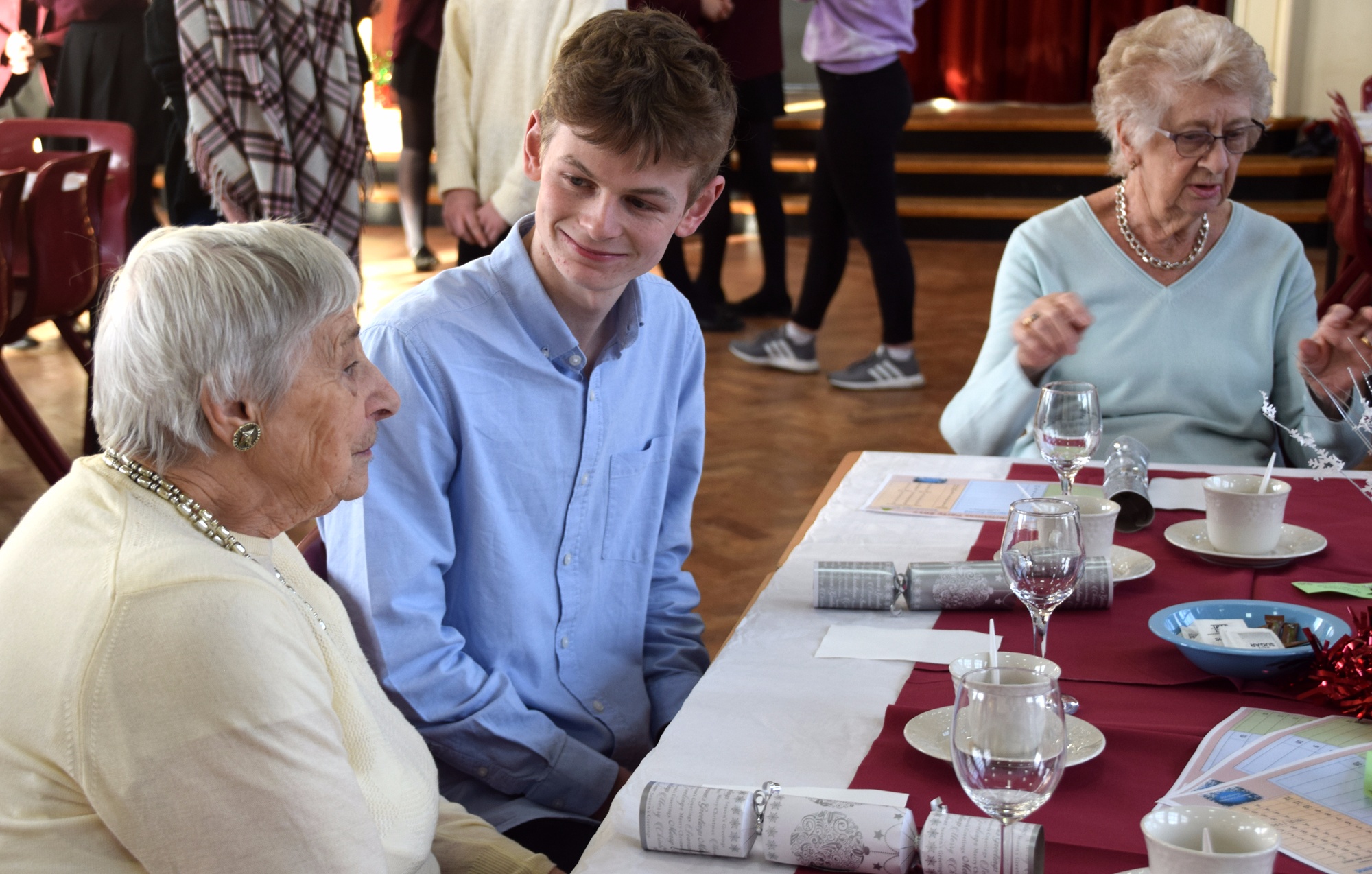 Pupils acted as waiters and waitresses and served light refreshments to their guests. While the guests ate, members of the school's choir sang carols, played the piano and they watched the brass band perform. The guests were challenged to a tough quiz, the guests were assisted by year 10 and 12 health and social care students who made sure that all guests were made to feel welcome and included. Jenny Bennett, one of the guests invited said she "had a wonderful time" and commented on the student's excellent behaviour.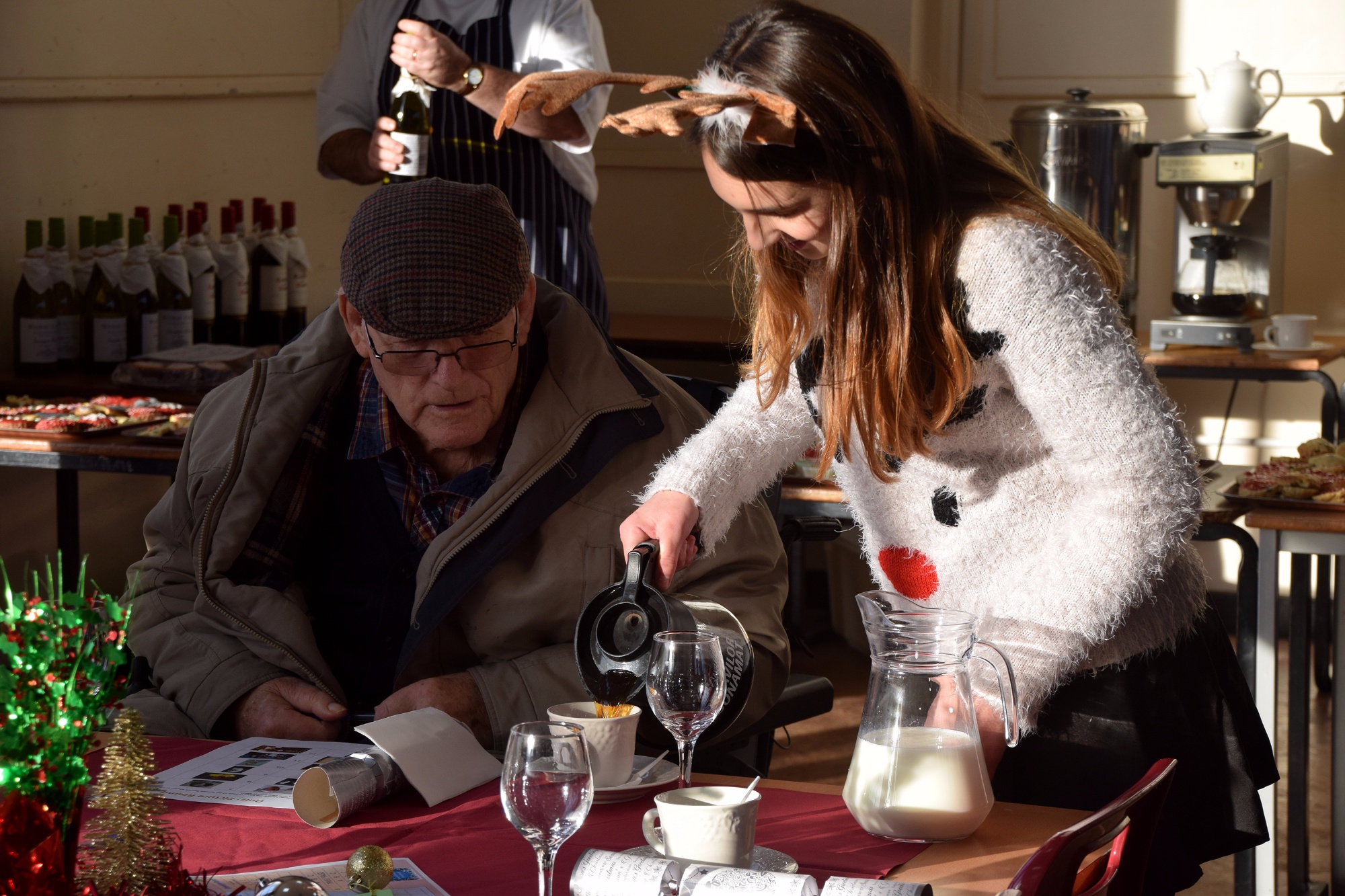 Mr Fry, Teacher, said "All our guests and students had a great afternoon and it is always a great event to see our students making a positive difference within their community. The students thoroughly enjoyed meeting new people of different ages and many want to help again next year."