China Exchange
Over the past 7 years The Weald School has had a partnership with the Luoyang Leading Edge, no 2 Secondary school in the Xigong district of Henan Province in China. On 6th April 2017, 11 Year 10 students left Heathrow to fly to China; accompanied by Miss McInerney & Mr Trotter.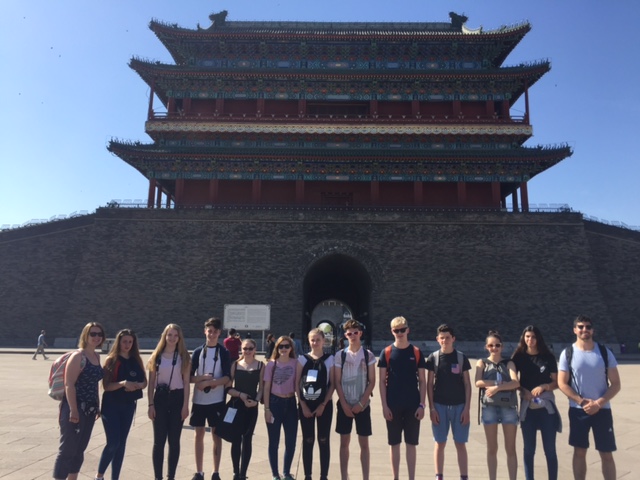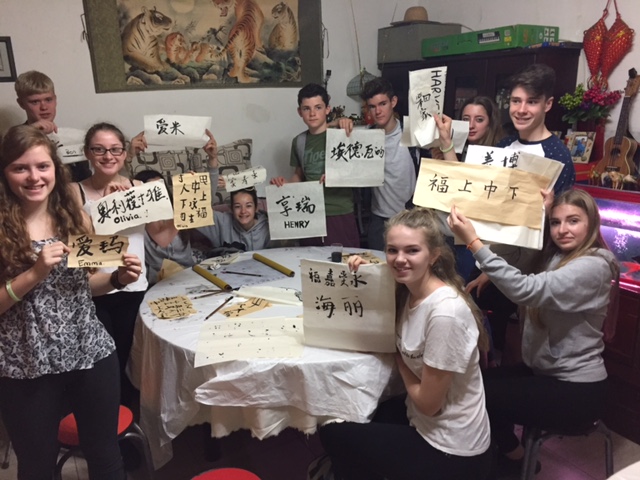 The visit, once again, was a resounding success. The purpose of the visit is a cultural exchange and to this end our students stayed in Chinese homes. These were very different to homes in most of West Sussex, not least because they are in tower blocks up to 32 floors high. The students relished this opportunity and were really immersed in a different culture and they became members of an extended family, making we hope everlasting bonds of friendship.
Both the Chinese and British students attended school during the week and then we were fortunate that some of the Chinese students accompanied us on days out over the weekend. We visited The Shaolin Temple, which is where Kung Fu was started. We visited Ancient Luoyang, which was a capital of China before Xi'an. Close to Luoyang are the Longmen grottoes where there are in excess of 100,000 Buddha's carved into a 1 km stretch on the banks of the river Yi.
Both our students and the Chinese students had a wonderful time together, they really relaxed in each other's company and they enjoyed the time together visiting these places and Longtan Valley, where we were fortunate to see Pandas. The excitement of seeing the Pandas was tempered by the reality of the conditions in which they were being kept. A small enclosure for 2 animals. We hope that by being able to discuss these things with young people that the Chinese may come to understand how we view zoos and also it allowed our students to understand the Chinese viewpoints.
After our visit to Luoyang we went by bullet train to Xi'an, the home of the Terracotta Warriors. Our students will never forget this, nor the 14km bike ride around the walls of Xi'an. After a night in Xi'an we then spent a day on the bullet train to Beijing, a welcome rest.
In Beijing we visited the Great Wall and the Forbidden City. Sights that will stay with us all long after our return to England. At the end of the trip we asked the students what their overriding memories would be of China, so many of them said how they enjoyed the time with the Chinese students and their families. Many of them are still in touch using wechat and they really want to return and see more of a fascinating country.
Unfortunately the Chinese school has not been able to visit us this year, but we hope that we will be able to welcome more Chinese Students in the next academic year. It is an unforgettable experience for us to visit them and them to be able to visit us. Next year's trip will be available for our current Y9 students to apply to go in Y10 over the next month.