Opening of new buildings
The Weald School has officially opened a series of new buildings as part of an £11 million expansion and development. Jeremy Quin MP cut the ribbon to the new block on Friday 22nd September which includes a 450 seat canteen and 22 teaching rooms catering for mathematics and art. The school welcomed around 50 local community stakeholders for the event which included a tour of the new facilities.
Headteacher Peter Woodman explained, "Our site has been developing over a period of years but some parts of their infrastructure date back 30-40 years. It has been fantastic to have these updated. We now cater for 1700 students and the new facilities are completely fit for purpose and for the size of our community. We have not just built a new block but used the opportunity to refurbish a whole range of subject areas around the school. As maths and art have moved into our new block we have moved and improved other areas. We now have rebuilt PE changing rooms, additional music and drama and photography areas, a bespoke pastoral support suite, extra science labs, special needs and sixth form study areas. Our new media suite even contains a TV studio which will allow us to broadcast across the school into all classrooms."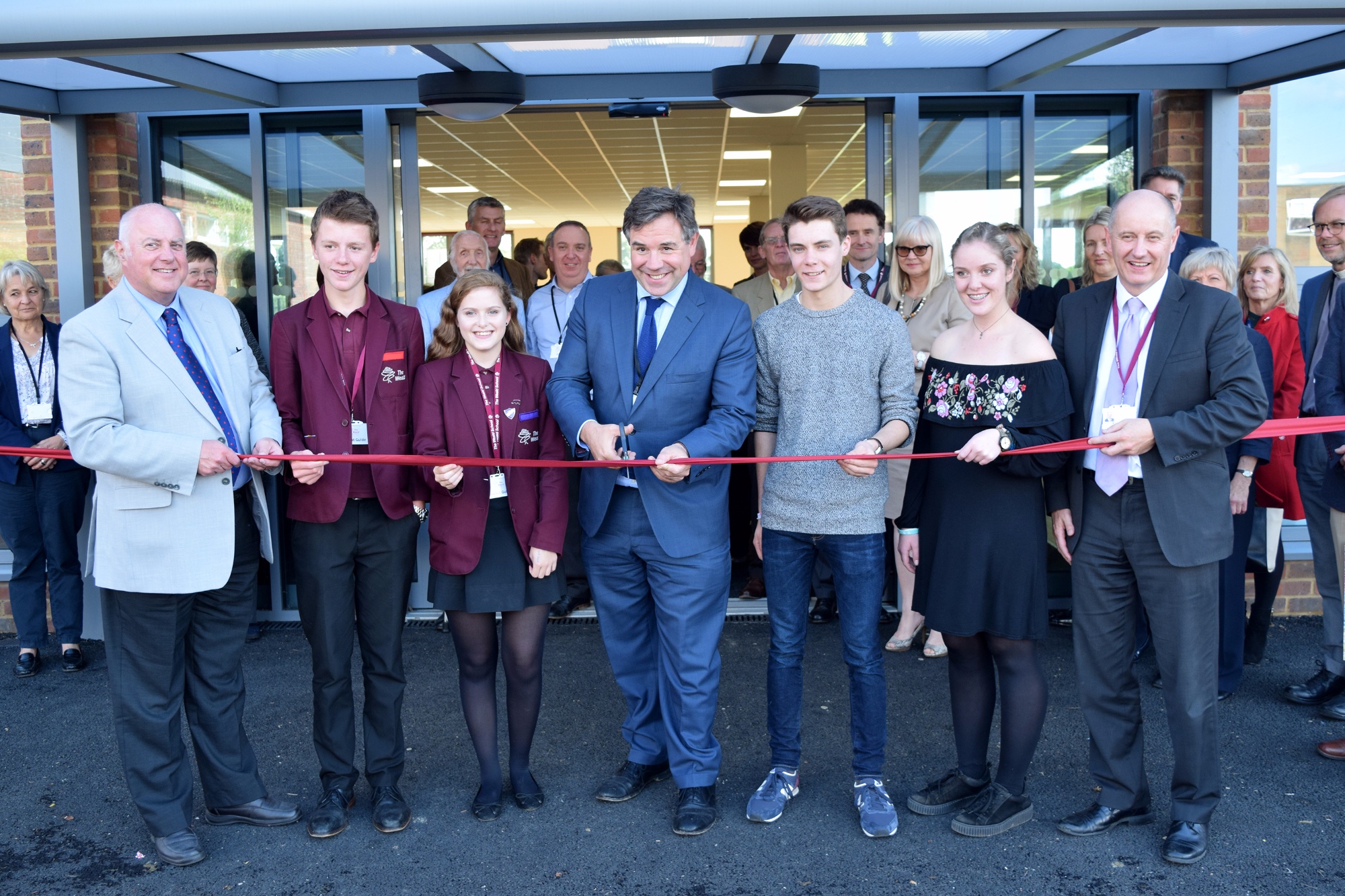 As part of the opening ceremony, all who were involved were thanked. Mr Woodman noted, "Our main contractor Sunninghill has done a magnificent job with the building being completed with minimal disruption to learning, to a very high standard, on time and on budget". The new building will be open to parents and students for the school's Open Evening on Thursday 28th September. Current parents will have an opportunity to have tours around the new build in the coming weeks.