Victory for Greenpower car team
Students from The Weald School Greenpower Car Team were celebrating recently as they won the International Final of the Formula 24+ category.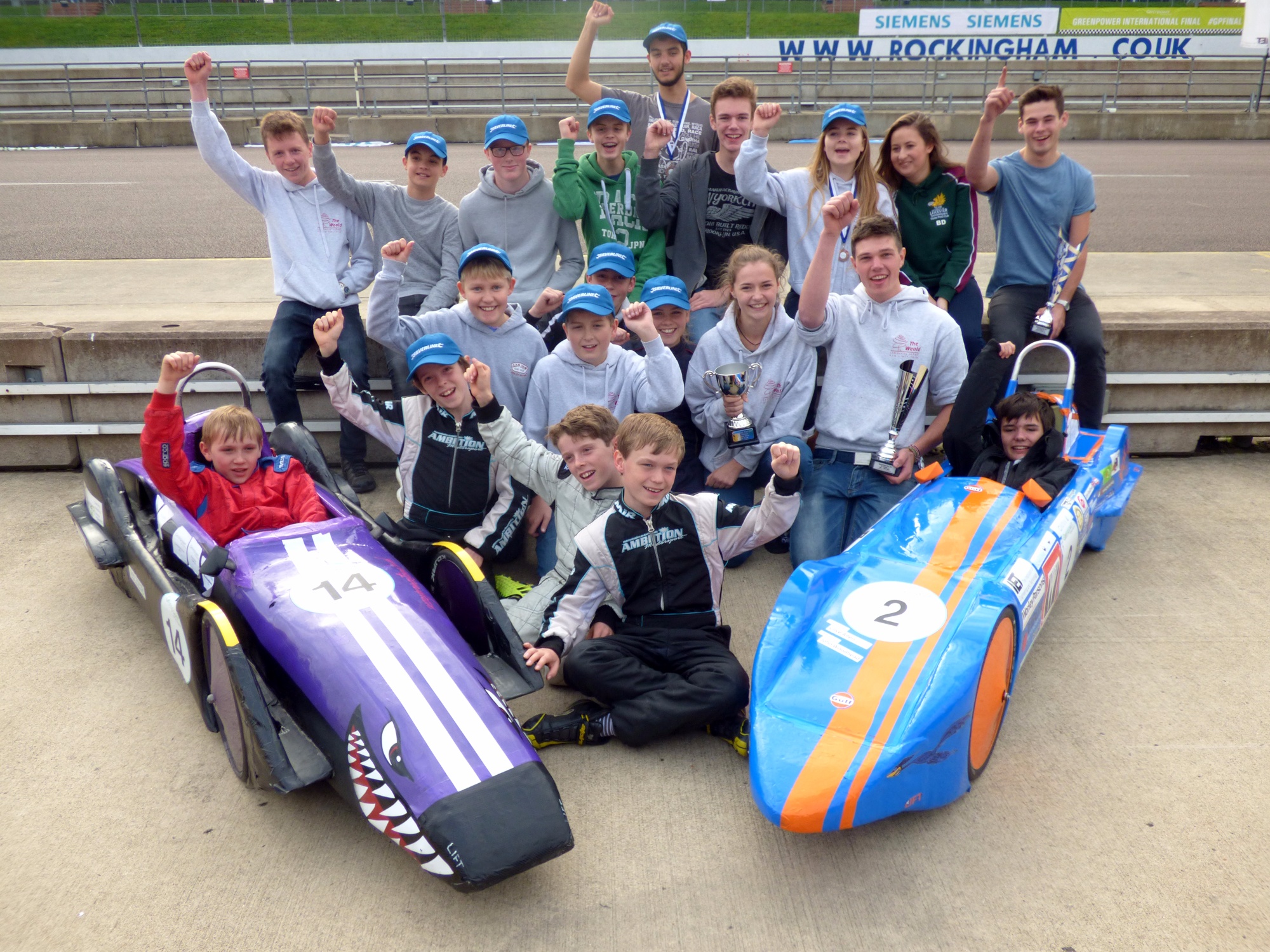 The competition involves schools and other organisations making and racing electric cars. Qualifying competitions are held around the country all year with the grand final being held at Rockingham Raceway near Corby Northamptonshire in October. The final was won by The Weald's "Bluebird" car designed and built by John Woodhead and Clive Allen and driven by Sixth Form student Lucy Kirkby.
The overall International Champion Team is decided by the car with most points in the two best qualifying races as well as the races at the final. The electric car runs on a single car battery and travels around 30 miles in the one hour race. Driver Lucy Kirkby explained, "We were leading the qualification table going into the final race so we knew who we had to beat and stay ahead of. We managed to overtake one of our leading challengers on the final corner of the final lap and so we knew the trophy was ours". The school is a former winner of the Formula 24 category where drivers have to be younger than 16. The school's other car "The Purple Predator" came 7th in this category having made it into the International final.
Headteacher Peter Woodman commented, "We were thrilled to win the overall F24+ championship as it is trophy we have not won before. The final day was quite nail biting as despite meticulous preparation, things can easily go wrong in the race. The win is testament to the work the students and all our volunteer Mums and Dads have put in over a very long period of time."