School Production 'The 39 Steps'
We recently staged the very successful school production, 'The 39 Steps', involving our talented and committed students in both the cast and crew.
'The 39 Steps' is a melodrama adapted from the 1915 novel by John Buchan and the 1935 film by Alfred Hitchcock. The original concept and production of a four-actor version of the story was by Simon Corble and Nobby Dimon. Patrick Barlow rewrote this comedic adaptation in 2005 as a pastiche of the Hitchcock classic.
The story follows the central character, Richard Hannay (wonderfully performed by Will Grist) as he becomes caught up in preventing an organisation of spies called the 39 Steps from stealing British military secrets. We staged it with a larger cast, who multi-roled a range of characters and moved set and props as an ensemble.
This was a challenging play to stage, as we needed to recreate a range of locations such as the London Palladium, a high-speed train chase, the Forth Bridge and a Scottish hotel. Set and props were used and reused creatively to suggest these. The production was also very dependent on technical skills with hundreds of sound and lighting cues, which were ably operated by our technical team.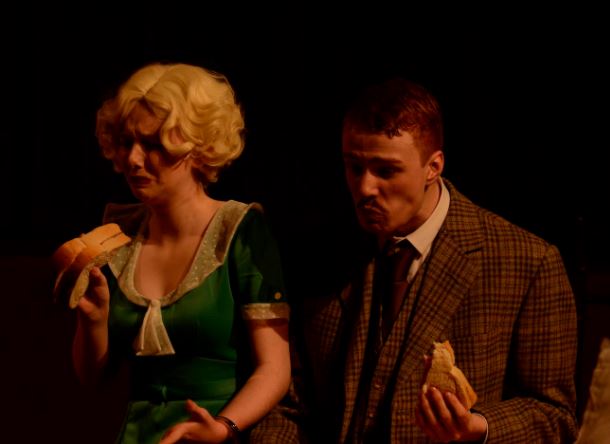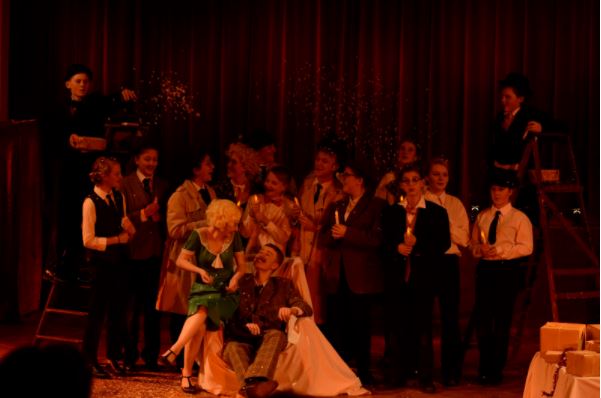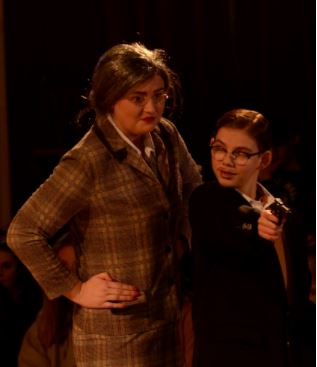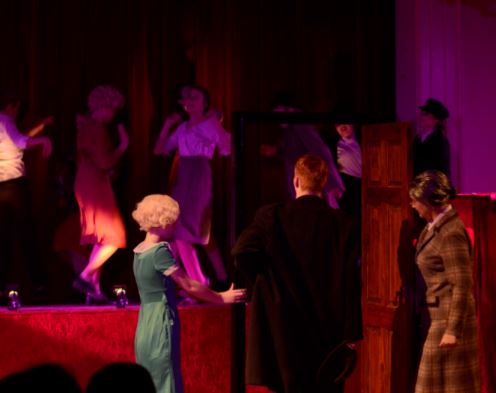 'A wonderful performance by all! Thoroughly enjoyed every minute and laughed a lot! Very well done.'

'Such joyful escapism. I particularly loved the convincing period style of Will Grist and Daisy Bates. I felt as if I was watching a Hitchcock.'

'Absolutely fantastic! Very funny - you should be so proud of your efforts'

'Such fun! Loving the accents and the stagecraft generally. Frightfully good show'

'Fantastic. Loved the attention to detail and the Scottish accents!'

'A wonderful production so imaginatively staged and energetically acted. A real treat.'

'Loved it! Wonderful cast and wonderful direction. Poor old Mr Memory though! Well done!'