Uganda 2018
Describing the experience of the Uganda trip is almost as difficult as trying to imagine what it might be like before going.
Uganda is a country that has suffered greatly from the greed of a small few, and the evidence is in plain sight for all to see. There are mountains of garbage towering over the lush grasslands, poverty-stricken slums drenched in urban sewage, and thick clouds of smog polluting the lungs of drivers stuck forever in the 'jam'. It is hard to understand how a country that produces those greedy few could also bless the world with the smiling, joyous and kind-hearted masses that populate the cities and villages of a truly wonderful part of the world.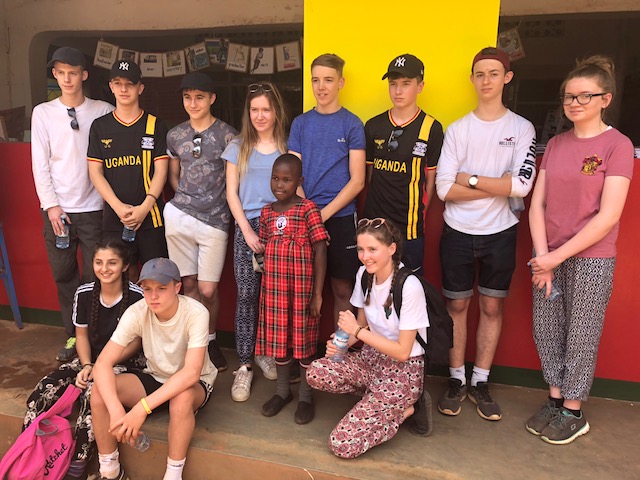 One of the themes of the week was the feeling of being a nice kind of tired; tired from walking through the African countryside to visit rural farms, tired from playing sport (and often losing!) on the red Ugandan soil, from early starts clapping with the congregation in mass to journeying cross-country towards the source of the river Nile; every hour had something to offer, meaning that sleep was very low on anyone's to-do list. There is something very special about feeling physically, emotionally and mentally exhausted after doing something you have valued.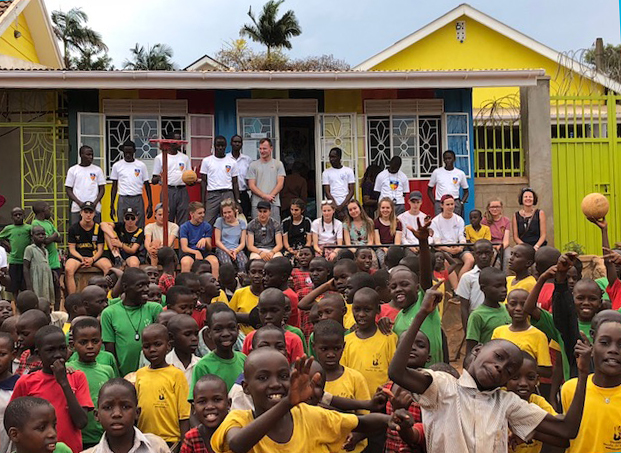 Days were full of handshakes and formal greetings, and most days ended with our students sitting around huge study tables conversing with their Ugandan counterparts. Observing the way our students transformed from timid teenagers on the first day to budding socialites by the end of the week was truly remarkable, topped off with scenes of spontaneous dancing and uproarious laughter that I will remember fondly for years to come.
There were difficult moments, too. The visit to the Namuwongo slum was one of them. The torrent of emotions was powerful and confusing, and we all left that day feeling very sorry, and very grateful. Luckily, we had the chance to visit the charity 'Hands for Hope' (https://www.ugandahandsforhope.org/), an organisation run by a few wonderful individuals who had visited the slum in Namuwongo and decided that they would stay and help. The work the charity does there - taking children out of abject poverty and putting them through primary school with 2 precious meals every day - cannot be underestimated in terms of its significance to the people in that area. It should also not be underestimated in terms of the transformative effect it had on our students, each of them leaving Uganda with a stronger appreciation of what it means to be fortunate, and a new understanding of the responsibility that comes with it.
Abracadabra:
Airborne we soar above snowy Alpen peaks,
cross time zones consuming American films
and plunge into red African earth beneath.
Bracadabra:
Bold sun rises on Nalubaale
Giant and heavy on lapping waters.
Mists clear revealing a bountiful new day.
Racadabra:
Raw time itself splits its haemic husk.
Three hours different from home but what's an hour?
Here they bend to whim from dawn till dusk.
Acadbra:
Avocado grows to size of melon,
air raid siren signals morning prep,
goats graze on Wembley Stadium.
Cadabra:
Colour dances every blink;
green hilltops, red roads, blue skies,
Black cormorants rainbow-inked.
Adabra:
A small pill to prevent
Malaria's advent;
no spell-scrolled amulet.
Dabra:
Dancing new tempos,
silent applause: ssssss,
Weebale nnyo.
Abra:
Acrid tasting
Ajon, malwa,
Daylight wasting.
Bra:
Heat within,
sun darkens
paler skin.
Ra:
Hear it.
Loud now:
Drum beat.
A
spell
is
cast.
Mrs T Gooda
February 2018