A-Level Results Day 2018
The Weald School was buzzing with the excitement of students opening their A-level results this morning and, once again, the BillingshurstSchool was celebrating another set of superb results.
11% of all grades were A*s, and the pass rate for all courses was 99%. 55% of grades were A*-B and 81% of grades were A*-C. Headteacher Peter Woodman said, "It has been a tremendous pleasure to watch students as they get their results and see that the hard work over the last two years has paid off. We are particularly proud of our results across the entire ability range but we are also delighted to see so many students gain the top grades. Well done to students, staff and parents!"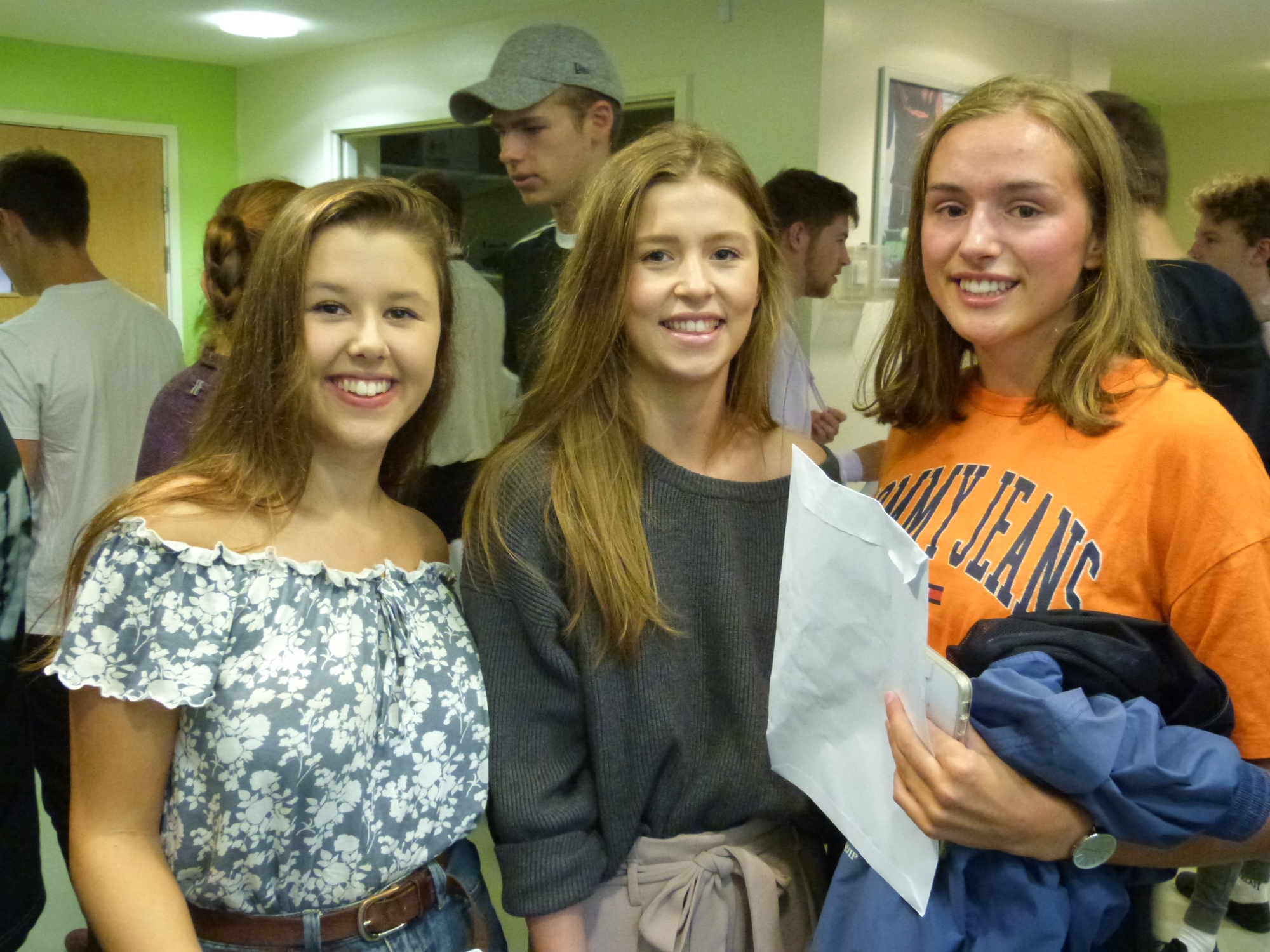 One in five students scored the equivalent points to three grade As at A level. Notable successes were Joe Tucker with 2 A*s and an A who will study Maths at Bath University. Joining him at Bath will be Josie Schirn (A*AAA) who will study Civil Engineering. James Holcombe (A*AAB) and Head Boy Sam King (A*AA) will both be going to Exeter University to study Maths and Maths with Economics. Other noteworthy successes with an 1A* and 2As included Megan Barnett who will study Natural Sciences at Leeds University, Cara Clitheroe who will study History at Sheffield and Jade Park who will study English at York.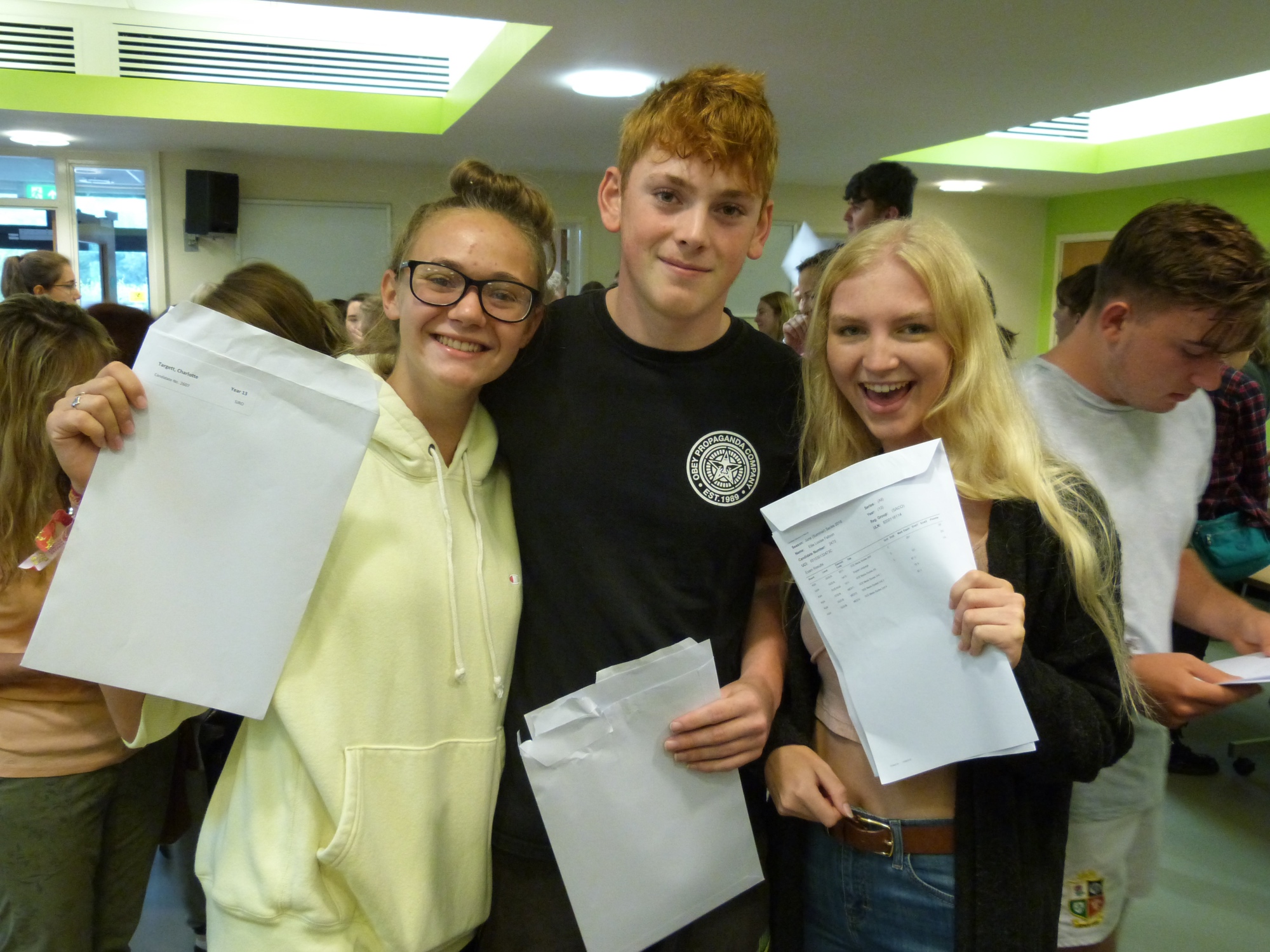 Head of Sixth Form, Tom Backshall, said "About 80% of our students will go onto university and virtually all of those who applied to go have been offered a place, with the vast majority getting onto their first choice courses. Whilst we are thrilled with our headline figures and congratulate the students going to some of the major Russell Group universities, we are just as pleased when students achieve their target grades and gain entry to their course of choice wherever it is across the country. This morning was really uplifting to see that the hopes and dreams of so many students have come to fruition."