Greenpower Car Team Win Award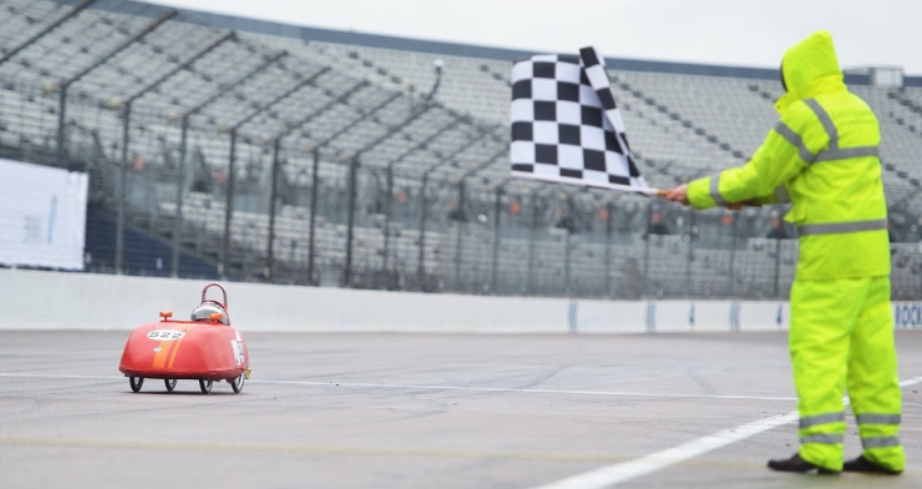 On 5th & 6th October, The Weald Greenpower Car team took part in the Greenpower International Finals at Rockingham Motor Speedway. We took our cars (Bluebird, Purple Predator and X) with 15 students to the event and shared a pit with ex-Weald students and their car Firebird.
Day-one was warm and sunny. A race for older students (Year 11+) featured Jonathan Quigley from Year 11 driving Firebird and Cameron Flowers from Year 12 driving X. Firebird and another car were fighting for the lead for several laps. Firebird looked strong for a win but a puncture with two laps to go meant Jonathan had to settle for 2nd place whilst X achieved a solid 10th place.
The weather on Day-two was dreadful - pouring rain and driving winds - so everyone got cold and wet! Our younger students (Year 7-11) took part in two races but despite good starts and steady progress, they fell back due to dead batteries.
The older students fared a little better. Firebird was in 2nd place for most of the race until the batteries died on the leading car with two laps to go handing Firebird the win. Unfortunately, X succumbed to the wet weather and suffered an electrical problem after 11 laps.
Well done to the whole team and many thanks to everyone who helped us to take part in the final. After the race, Keith Russell, our team manager, announced that he would be stepping down after 10+ years of volunteering. He has made a very significant contribution and we thank him for his dedication. If any parents would like to join our team of volunteers please contact me at [email protected]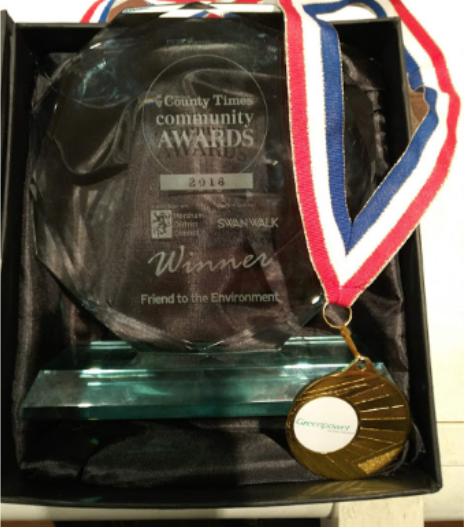 The Weald Greenpower team recently won the 'Friend To The Environment' award at the West Sussex County Times Community Awards. Look out for photos of the event in the newspaper.
Greenpower Team will be open to new members after half term. Any students wishing to join are invited to come along to T1 on Thursday 1st November from 5:30 - 7:30 pm.