The Weald School Remembers
The Weald School has marked the 100th anniversary of the end of World War One with a series of events including a special assembly, a garden of remembrance and a silhouette unavailing.
The Community Captains erected a special garden of remembrance with one hundred poppies in memory of the 165 fallen from the Billingshurst and Pulborough area and a list of the names of these soldiers. Bea Mulder one of the Community Captains said "what is sad is that many of the names of the fallen are close to our ages, the youngest was aged just 17 years old. We learnt in History lessons that many of the young people lied to get into the army to fight with their friends from their villages."
On Friday 9th November, students from each house marched to Billingshurst train station to unveil a silhouette of a lone soldier and memorial. To mark the occasion and to support the ceremony the English department in conjunction with the History department ran a writing competition and Katie Badger (Year 9) and Toby Nicholls (Year 8) the two winners read their pieces to the local people in attendance. Henry Austin played the 'Last Post' and prayers were also led by students. Callum Heath, a school community captain, said "Billingshurst Train station is significant to the village and community and it was only fitting that a memorial was unveiled by The Weald School students, as many of the fallen would have left this station 100 years ago to never return. Callum said that "The Weald School would like to thank the train station manager, the local community and the Royal British Legion in helping us make this happen."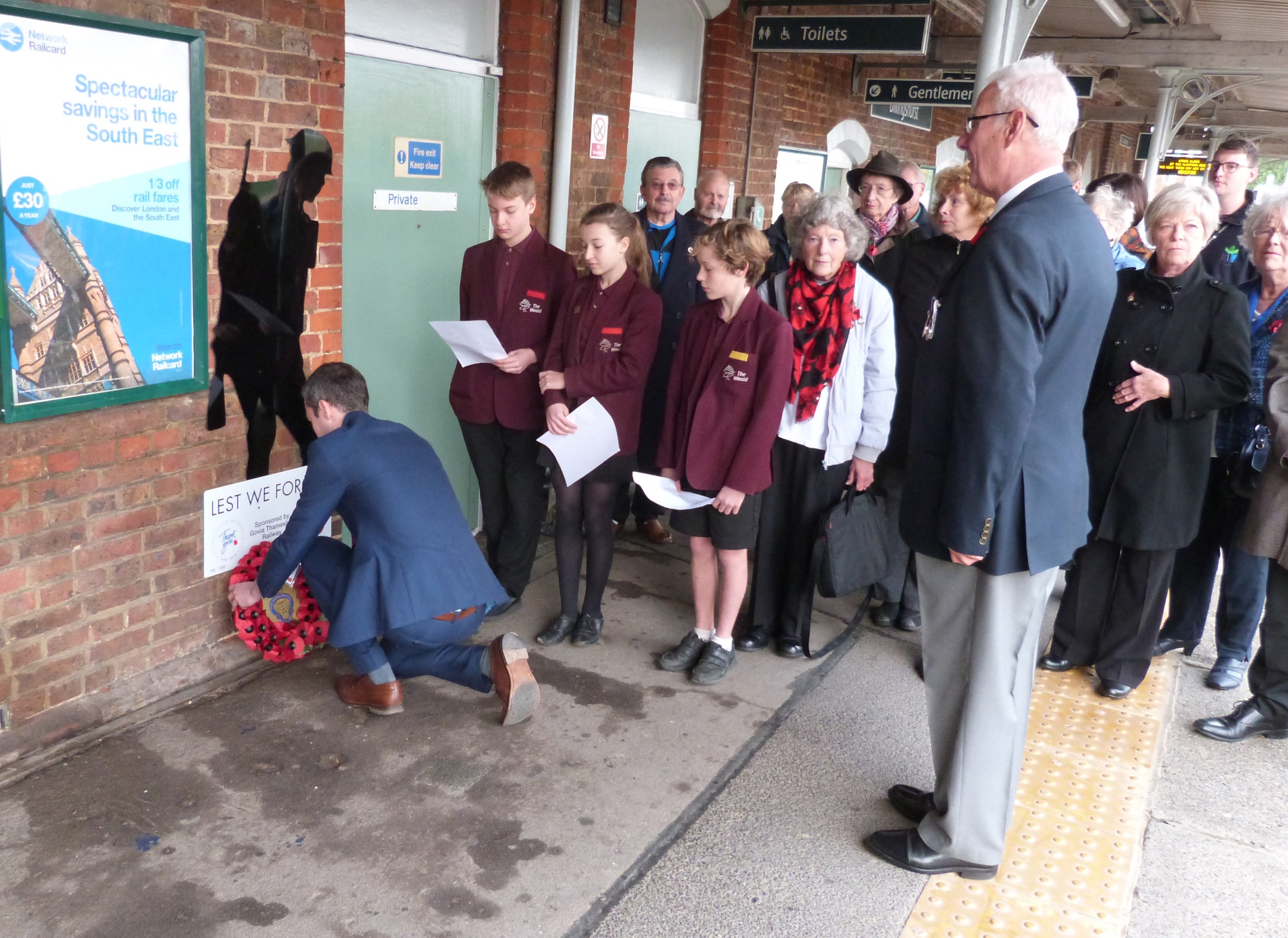 The whole school observed a minute's silence to mark the centenary. Mr Fry said "it was amazing to see the whole school community come to a stop at 11 o'clock as the bugler played and a minutes silence was held, it was emotional and fitting given the sacrifices made."