Uganda Hands for Hope Trip
In February half term, a group of students visited Uganda with the Uganda Hands for Hope organisation.
Uganda is a beautiful country. Those of us on the trip were aware - thanks to prior research - of the corruption and poor management that leads a country as fertile as Uganda to experience the problems it does. Having said that, it is very easy to be blindsided by the smiling faces, exotic smells, delicious foods and fascinating customs of the parts of the country we witnessed on the trip. The Uganda trip evokes all of the emotions, from awe and wonder to sadness and sympathy, and takes year 11 students on a whirlwind tour of an extremely complex, yet achingly gorgeous country.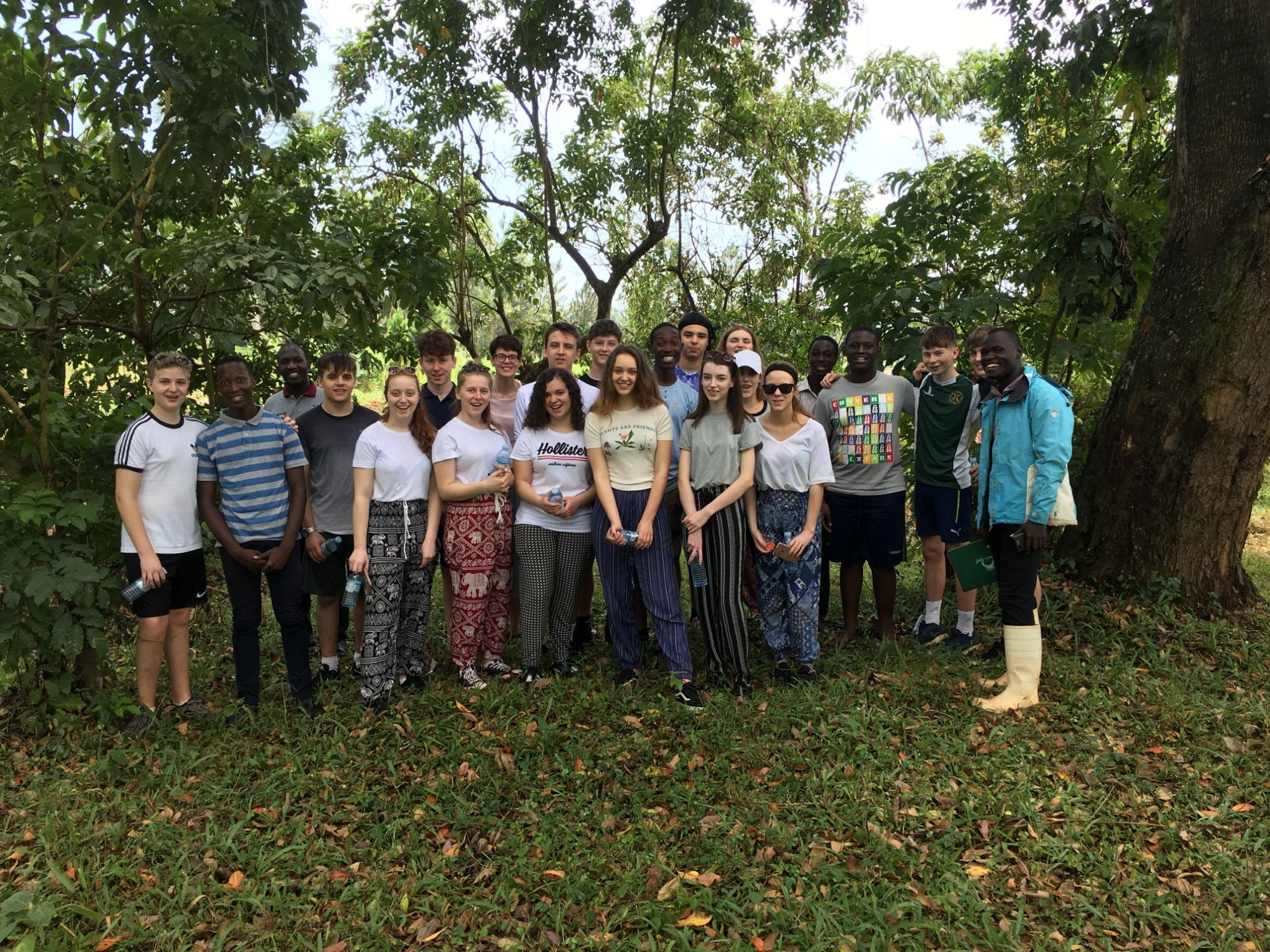 One of the highlights of the trip is a visit to Uganda Hands for Hope (UHfH). Hands for Hope is an organisation founded by a good friend of The Weald, Joseph Cumminsky, who over a decade ago set out on a mission to support the most vulnerable children of Uganda's worst slums. His success is an inspiration to us all, and we were very lucky to have spent time in his company on this year's trip. UHfH is now a functioning primary school, providing education, food and hope to the children who need it most. We visited the Namuwongo slum to see where the children had come from and were shocked and appalled by the conditions, with many individuals brought to tears by the experience. We left the slum and headed towards the Hands for Hope centre, to find children who ordinarily lived in the most deprived conditions imaginable actually thriving in a caring, loving environment. If you are able to, we would urge you to take a look at the charity website (www.ugandahandsforhope.org) and consider sponsoring a child. It is rare to have a guarantee that your money will be put to good use, but this is absolutely the case with UHfH.
We would also like to pay a huge thanks to our partner school Namilyango College for their generous hospitality. The Weald School is incredibly proud of its international partnerships, and the relationship we have with Namilyango College grows stronger and more fruitful each year. If you are interested in going on the trip once you get to year 11 or if you would like to help us in our fundraising for Uganda Hands for hope then please email Mr Sladden ([email protected]) who will be able to answer your questions.