National Museum of Computing Trip
On enrichment day, a group of year 10 students took a trip to the National Museum of Computing at Bletchley Park.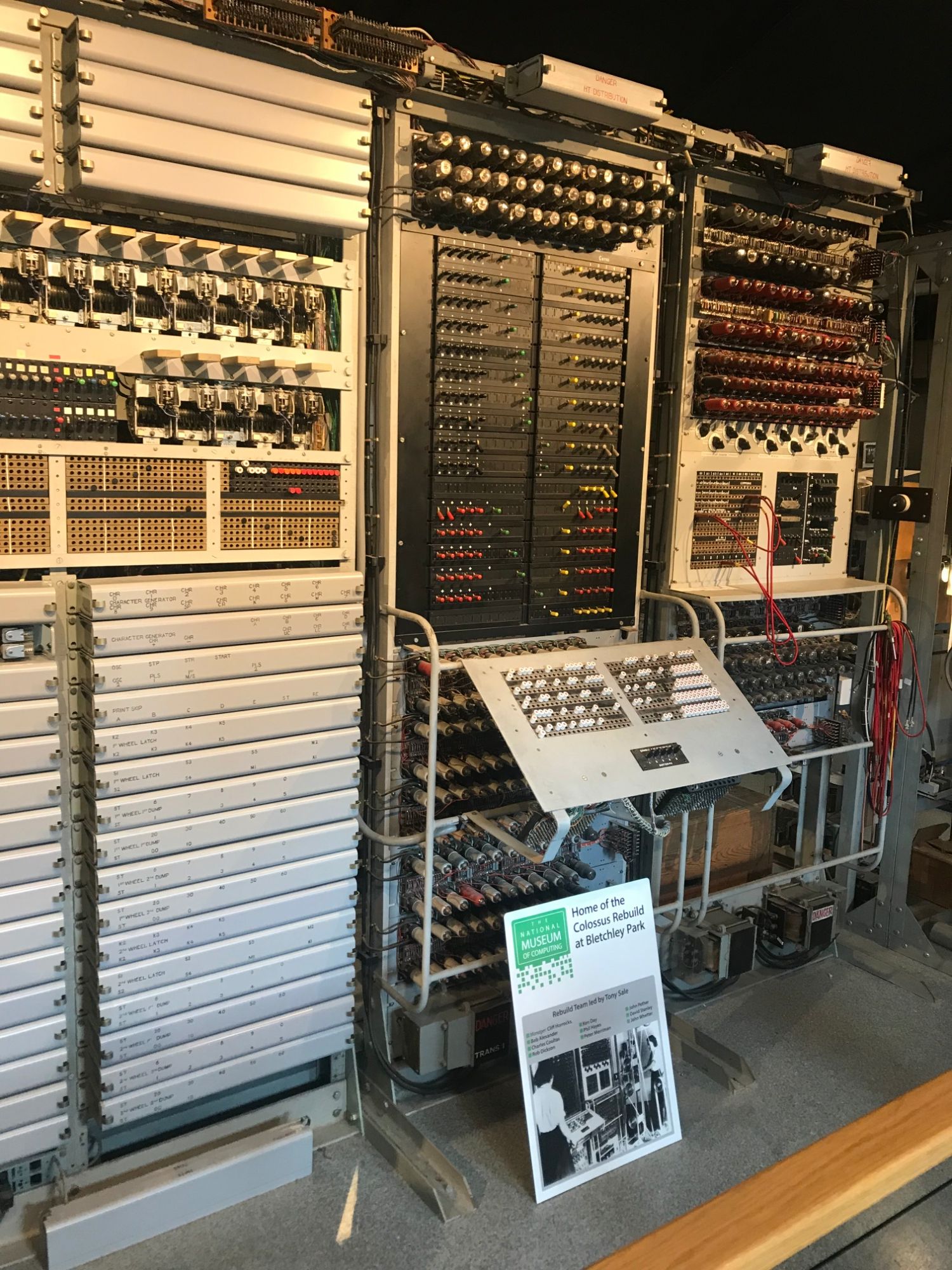 The museum contains the world's largest collection of functional historic computers and allows visitors to follow the development of computing from the secretive pioneering designs of the 1940s through to the large systems of the 1950s, 60s and 70s, the rise of personal computing and beyond.
One of the many highlights of the day included seeing a working reconstruction of the Turing-Welchman Bombe machine which was used during the second world war to break Enigma-enciphered messages about enemy military operations.
Another amazing exhibit was the Harwell Dekatron computer (aka WITCH) which was observed in action. This is the world's oldest original working computer where instructions are entered into the computer by punched tape, using 828 Dekatron tubes for program and data storage and valve-based electronics for calculations before the days of transistors.
Students really enjoyed the practical aspects of the day, which included making a snake game, creating their own artificial intelligence machine and getting the opportunity to play a variety of retro games in the PC exhibition including Space Invaders, Super Mario and Crazy Taxi!
Everyone on the trip seemed to appreciate the speed in which technology has developed in such a relatively short period of time and the fascinating history of computational technology.
"Know from whence you came. If you know whence you came, there are absolutely no limitations to where you can go." James Baldwin