Sport Relief 2014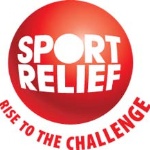 Thank you for all your support!
I just wanted to thank you all for your support in regards to Sport Relief 2014. As usual our students really supported the event and behaved impeccably on the day while taking part in their mile run.
With the help of you and your son/daughter we have been able to raise over £3,000 with many students gaining sponsorship from friends and family.
Thank you once again for your efforts.
Yours in sport
Barry Meaney
Weald School Games Organiser